Learn more about Smart Flow NE and our services.
Smart Flow NE's main USP is the variety of work we have knowledge in.
Usually, people hire different companies for drainage, pumping, sewage treatment, bathroom, and plumbing & heating needs. At Smart Flow NE, we have expertise in all these areas, making us your one-stop solution for all water and wastewater-related requirements. Because we offer this unique advantage of providing all water and wastewater services in one place, we can delivering exceptional service quality at all times and strive to provide the best price.

Please read information below about our Directors, their background, and what makes us #1 for what we do.
Meet the Directors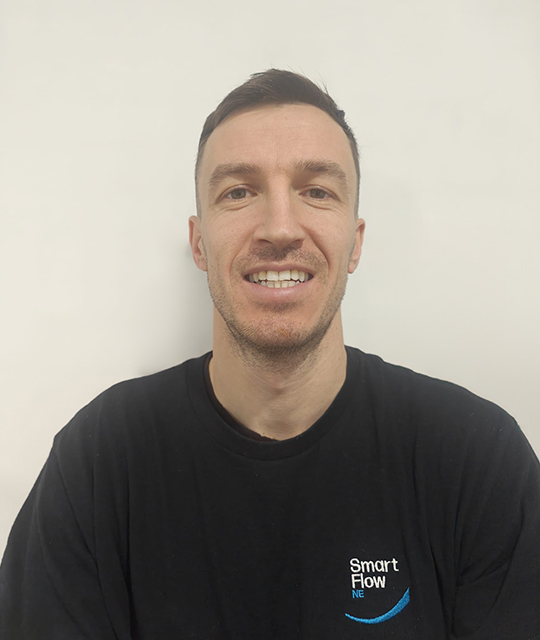 Neil Crammon
- Company Director
"I am a time-served plumbing and gas engineer with 18 years' experience in both domestic and commercial work (domestic only for gas). I am City & Guilds NVQ Level 3 qualified in plumbing and gas, and Gas Safe Registered - Registration Number 916246.
Before starting Smart Flow NE, I worked at the council for 18 years, primarily for the Heating Installations Team (8 years) and The Voids Empty Properties Team (6 years), this involved kitchen and bathroom installations, and all plumbing issues from guttering to drainage to changing tap washers. The other 4 years at the council was spent working in maintenance, gas servicing, gas repairs and the Bathroom Decent Homes Scheme (bathroom installation). Starting as an apprentice I worked my way up to become one of the most experience engineers at the council. The plumbing and pipework installation side of the job was by far my favourite, and what I specialise in today at Smart Flow NE.
I have always had a desire to work for myself, and Sean has always maintained I was wasted at the council, so it's very exciting to be on this journey and to see how far we can take this business.
Our short-term objective is to grow as quickly and professionally as possible, always doing a great job, and going that little bit further than our competitors. This is what makes us different from the rest and stand out from the crowd - that we really care about our customers and the quality of service we provide."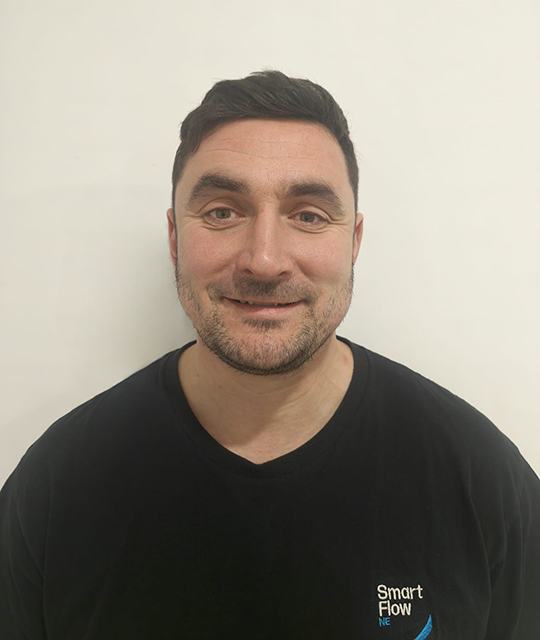 Sean Martin
- Company Director
"I have 17 years' experience in the industry - I'm a City & Guilds qualified Mechanical Fitter, with various acquired electrical qualifications along the way, as well as a degree in Mechanical Engineering.
I started my journey working for a company called C&A Pumps as a Workshop Supervisor, repairing, and maintaining pump and fleet of vehicles, as well as onsite maintenance and installation works.
Thereafter, I moved on to MRC Global (Valve Automation), as Workshop Co-Ordinator / Supervisor, quickly moved up to Sales Engineer supplying valve and actuator packages to my main customers at the time, Shell UK Exploration, NAM, and Aker Solutions.
Having learned a variety of communication skills at MRC, I was offered Directorship at a local pumps and drainage company where I spent 9 years growing the company from a very efficient two-man band with apprentices to a company that employed 16 people at one point, acquiring a variety of local contracts, and business relationships, which most importantly still stand today, emphasising longevity in all my business relationships.
I am honestly here to help the customer find the best and most cost-effective solution that suits them at the time, and not make a quick buck."